MPFA continuously collects views from different stakeholders on the eMPF Platform user interface mock-up (13 – 17 Jun 2022)
As part of an extensive stakeholder consultation exercise on eMPF Platform user interface mock-up, MPFA together with representatives of the eMPF Platform Company Limited and project contractor continued meeting with different stakeholder groups from 13 Jun to 17 Jun, sharing the latest development of the eMPF Platform project and demonstrating key functions of the front-end portal.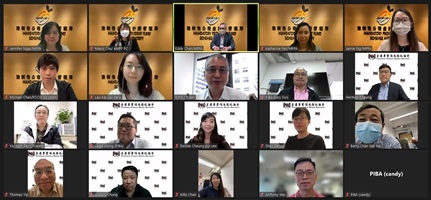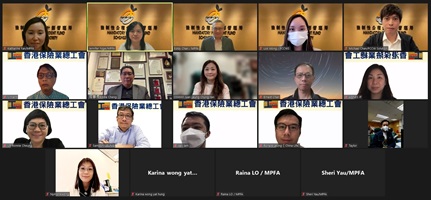 Participants of the consultation sessions this week came from different sectors, including Professional Insurance Brokers Association, the Hong Kong Insurance Practitioners General Union, Youth Employment Start (Y.E.S.), the Institute of Financial Planners of Hong Kong, Gain Miles Group, the Hong Kong Institution of Engineers, Hong Kong Community Network - LINK Centre, HR staff from various Government departments, the General Agents and Managers Association of Hong Kong, and HKSKH Lady MacLehose Centre etc. Views collected covered the perspectives from employees, employers, self-employed persons, MPF industry and ethnic minorities etc., which would help improve the design of the user interface of the Platform.