"Friends of MPF" will receive the latest updates on MPF and can take part in our activities to help you better manage your MPF accounts and investments.
If you wish to join Friends of MPF, simply fill in the Application and Consent Form and submit through any of the following channels:


Email: friends@mpfa.org.hk

Fax: 2259 8807

Mail: Level 8, Tower 1, Kowloon Commerce Centre, 51 Kwai Cheong Road, Kwai Chung
(please specify "Friends of MPF" on the envelope)
Friends of MPF activities
MPF 20th Anniversary Virtual Discussion Session – 1st Session
To listen to the views of MPF scheme members about the MPF System, MPFA held a MPF 20th Anniversary Virtual Discussion Session with "Friends of MPF" on 17 July to recount the developments of the MPF System over the past two decades, share useful tips on managing MPF investment and gauge members' views on the MPF and other retirement investment issues. Please click to watch the video highlight of the event! (in Chinese only)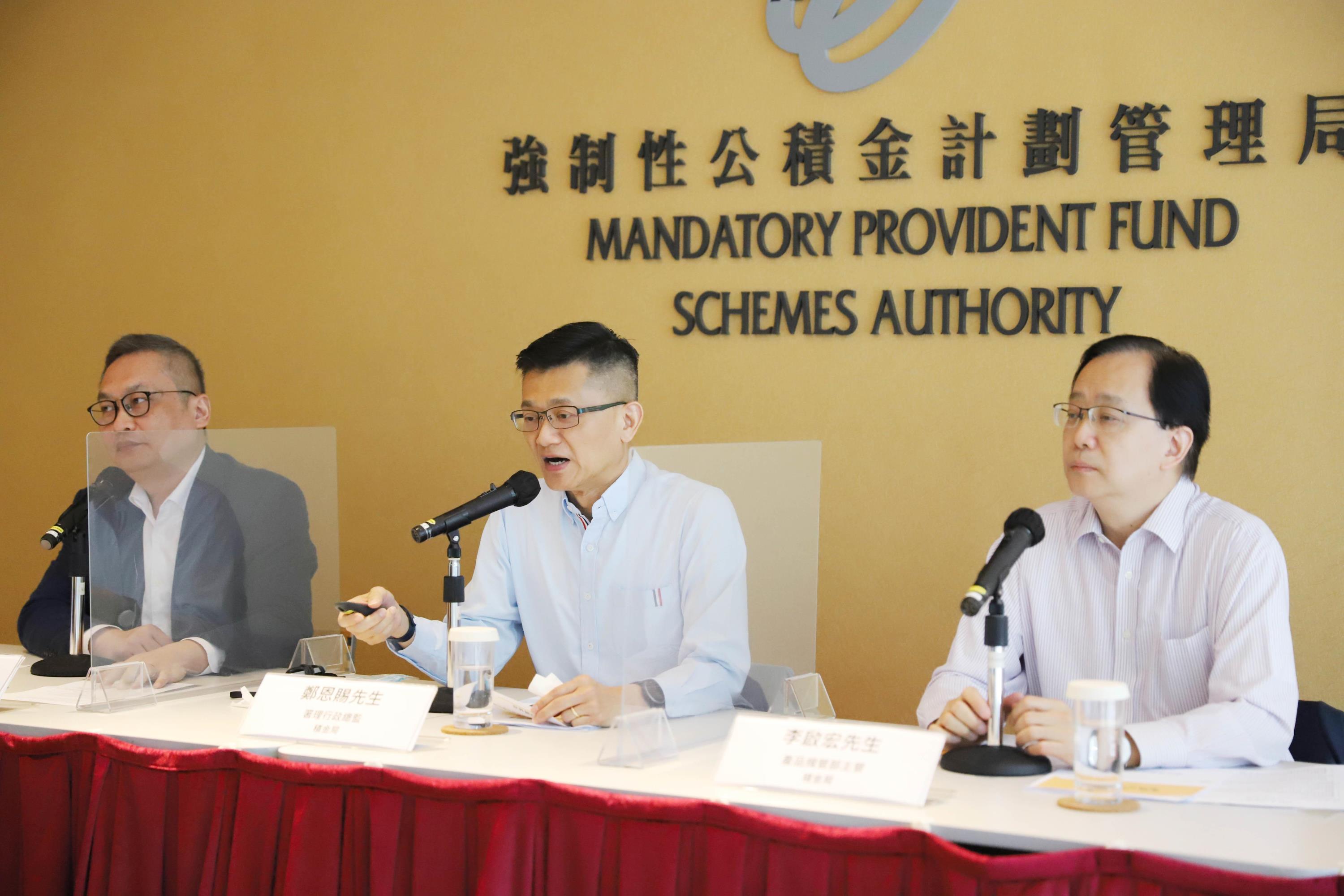 Mr Cheng Yan Chee, Acting Managing Director of the MPFA revealed that the MPF System has recently accumulated $1.2 trillion accrued benefits which is a sizeable retirement reserve for the Hong Kong work force. He reiterated that the System will be further enhanced to meet with the needs of scheme members. He also expounded the vision of MPFA – making the MPF System a retirement protection system in which Hong Kong people could take pride. Meanwhile, Mr Joseph Lee, Director (Product Regulation) of the MPFA, reminded scheme members that as their MPF benefits grew, they should take proactive steps to manage their MPF, in particular leveraging on the electronic tools provided by the MPFA so as to achieve a promising retirement life.
Mustard Seed X MPFA "Self-employed Person MPF Enquiry Day"
On 18 June 2019, the MPFA and co-working space "Mustard Seed" co-organized "Self-employed Person MPF Enquiry Day" for Friends of MPF and members of Mustard Seed to encourage self-employed persons to join MPF scheme as well as to make regular MPF contributions for early preparation of retirement.
MPFA staff gave a briefing on the MPF system and answer as well as provide on-site personal account checking services and registration of e-Enquiry of Personal Account.
"Smart Tips on Managing Your MPF and Healthy Living" Seminar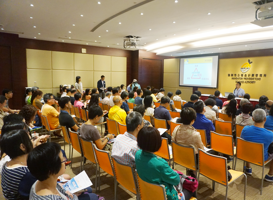 On 25 August 2018, the MPFA organized a "Smart Tips on Managing Your MPF and Healthy Living" Seminar for Friends of MPF.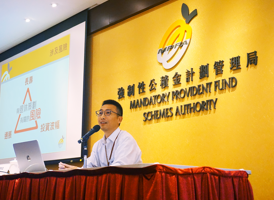 In the seminar, an MPFA representative shared tips on retirement investment, introduced the "Default Investment Strategy (DIS)", and demonstrated the various MPFA online tools.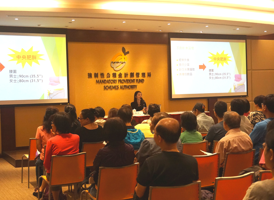 Ms Annie Wong, a nutritionist from the Hong Kong Nutritionists Society, offered practical tips on how to have a healthy diet and avoid getting high blood pressure, high blood glucose or high cholesterol.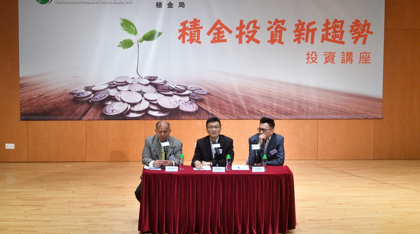 Friends of MPF were invited to join the Seminar on MPF Investment co-organized by the MPFA and the Li Ka Shing Institute of Professional and Continuing Education of The Open University of Hong Kong on 18 March.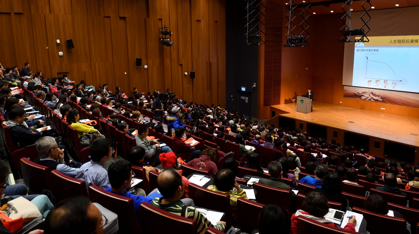 At the seminar, Professor Kevin Tsui, Assistant Professor in the Department of Economics at Clemson University and Visiting Scholar of the Chinese University of Hong Kong, shared his views on retirement investment. Mr Arthur Shek, Associate Publisher and Head of the Research Department of the Hong Kong Economic Times, talked about the local and global investment markets. And Mr Cheng Yan-chee, Chief Corporate Affairs Officer and Executive Director of the MPFA, offered some tips on MPF investment.
Retirement Planning Workshop and One-on-one Investment Consultation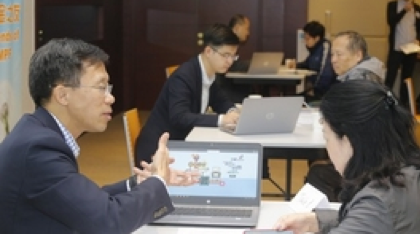 To encourage our Friends of MPF to pay more attention to their MPF and make an early start in retirement planning, the MPFA organized a retirement planning workshop and arranged one-on-one investment consultation sessions exclusively for Friends on 27 January 2018.
The first part of the activity was a workshop by Certified Financial Planner Alvin Lam on the key points in retirement planning. This was followed by a one-on-one consultation service provided by members of the Hong Kong Society of Financial Analysts, who are also CFA charterholders, to help our Friends draw up personalized retirement plans.