MPF Trustees
MPF is an important source of retirement income for scheme members. To ensure that all MPF benefits are well protected, all MPF schemes are managed by approved MPF trustees. They are responsible for appointing investment managers and other service providers and ensuring their compliance with all MPF requirements, standards and guidelines.

All MPF trustees are required to regularly lodge returns, financial statements and internal control reports with MPFA, so as to allow continuous and adequate supervision by MPFA.
MPF Custodians

MPF assets are held by qualified custodians (e.g. authorized financial institutions) and kept separately from the assets of employers, MPF trustees and other related service providers.
MPFA
MPFA is the regulator of the MPF System and has put in place a comprehensive approval and monitoring system to ensure that MPF scheme members are properly and adequately protected.
Approval & registration of MPF trustees

To become MPF trustees, companies incorporated in or outside Hong Kong must meet stringent statutory criteria. These include:
capital adequacy

sufficient presence and control in Hong Kong

the capability to carry on the business of administering MPF schemes
the fitness and propriety of the controllers

the skill, knowledge, experience and qualification of directors and the chief executive officer

internal control standards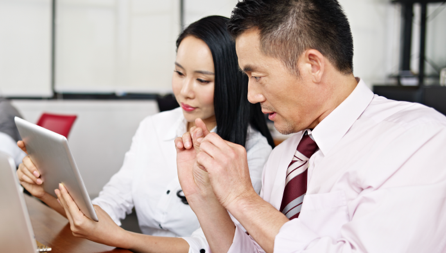 Are there any MPF trustees that are overseas companies?
At present, all approved MPF trustees are companies incorporated in Hong Kong.
Vetting and registration of MPF schemes
All MPF contributions are deposited and retained in MPF schemes. To protect scheme members' benefits, all provident fund schemes must be vetted by MPFA and comply with all statutory requirements and standards before they can be registered as MPF schemes.
MPFA is responsible for monitoring MPF trustees, custodians and investment managers and ensuring their ongoing compliance with the MPF legislation and the stringent standards on:
capital adequacy
professional knowledge

company resource adequacy
internal controls and risk management

MPFA will conduct investigation and take supervisory and enforcement actions as appropriate, including:
• on-site inspections of trustees and regular reviews
• monitoring compliance of trustees
• issuing codes and guidelines
Professional indemnity insurance of MPF trustees
Under the MPFSO, MPF trustees are required to take out adequate professional indemnity insurance to provide compensation for scheme members' losses that are attributable to misfeasance or illegal conduct committed by MPF trustees and other persons concerned with the administration of the MPF schemes.

Under the MPFSO, MPFA has established a Compensation Fund.

If a trustee's professional indemnity insurance is inadequate to provide compensation for scheme members' losses, scheme members can seek compensation from MPFA's Compensation Fund.